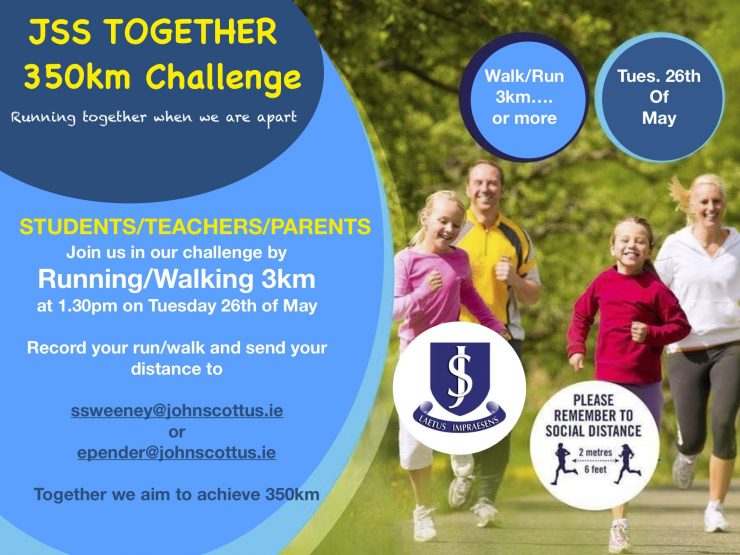 The sports department in John Scottus is inviting the whole JSS community to participate in a unique event next week. Please see below. Let's come together when we are apart!
Students, you must make sure to ask for your parents' consent before heading out the door!!!

Some final KEY POINTS:This challenge can be done anywhere on your balcony, back garden, around your house or on the spot in your sitting room (3937steps =3kms).
Don't forget to share your distance with us and also feel free to share some photos from your walk/run with us.
If you can't join us at 1.30pm don't worry you have until 9pm on Tuesday to complete the challenge.
Looking forward to receiving you emails.
Let's all come together to achieve our 350km Goal.
Ms. Sweeney & Mr. Pender