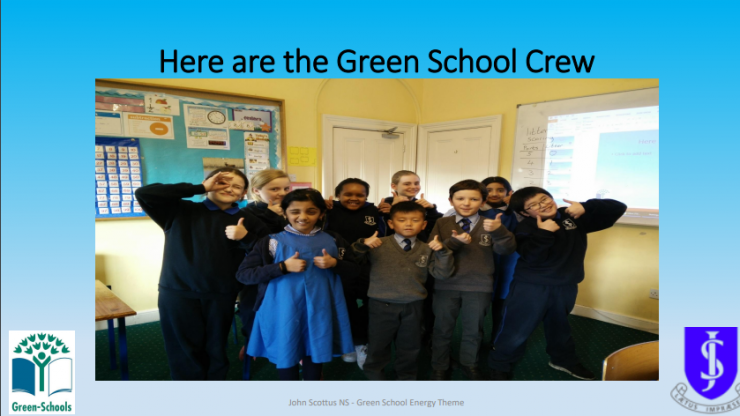 The Green School Committee have been meeting every week since Christmas. During these meetings they have been collecting and collating data about our energy usage here in school.
On Tuesday morning in Assembly they presented their finding so far to the other children in the school.
Have a look at their Power Point below!