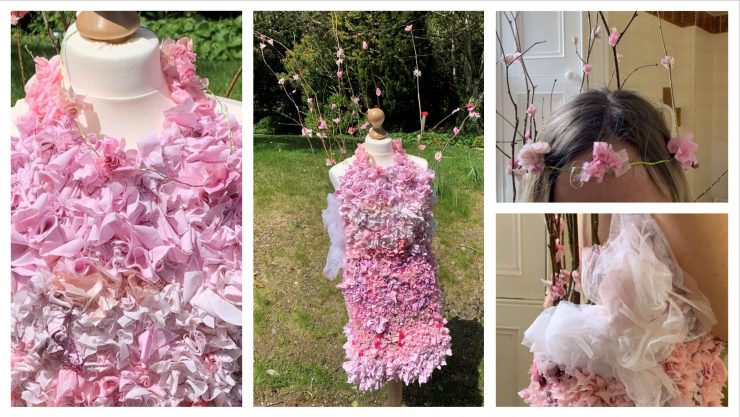 Junk Kouture is a sustainable Art initiative designed to unleash the creative brilliance of young people. One way it does this is through a fashion competition, which challenges Ireland's most talented emerging designers, engineers, artists, and performers to envision, create and model high end couture from everyday junk!
The designed costumes of the John Scottus TY class 2021 dealt with themes such as Global wealth inequality, the wasteful nature of society and the beauty within single-use products.
Taking inspiration from Kendol Jenners' bold Halloween costume, one group wanted to create a piece that highlighted the beauty of recycled materials while creating a high fashion piece.
They wanted to highlight the amount of plastics in their environment and created a beautiful piece demonstrating that fashion doesn't have to be 'fast' and reusing materials can be just as beautiful.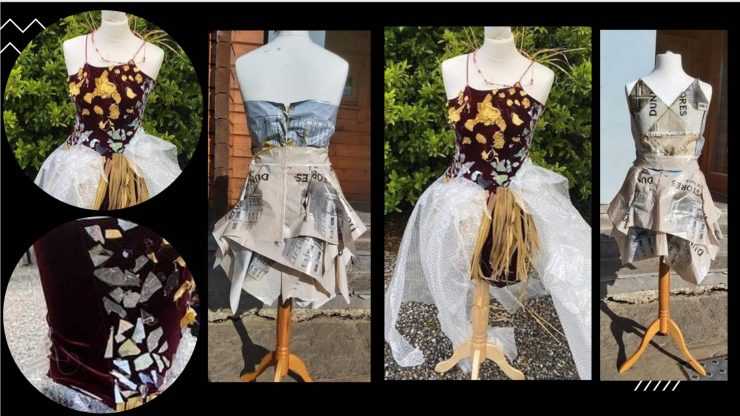 The John Scottus school community voted, and the JSS Junk Kouture 2021 winning team was Daisy, Ava and Radheya. Their piece represented how we should adapt to nature rather than tearing it apart to make concrete jungles.
Congratulations to all students involved.
Written by Daisy Tyner