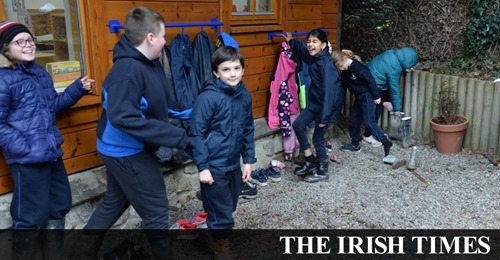 We were delighted to see our school in the Irish Times this week.
It's a damp, cold day and the children of John Scottus primary school are tramping through a forest in their wellies, hats and muddy overalls to an outdoor class.
This rolling 14-acre campus in leafy Rathmichael, Co Dublin – not far from the M50 – is the setting for one of Ireland's newest private primary schools.