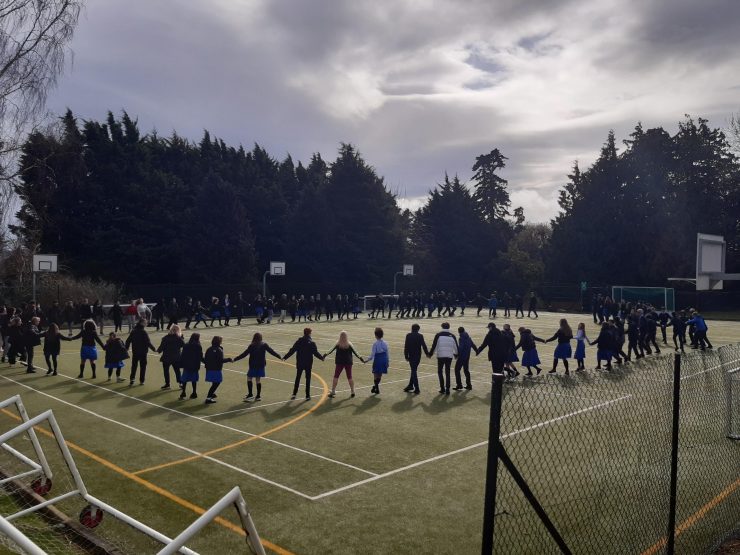 Seachtain na Gaeilge is a national 17-day long festival, highlighting our national language and culture. To celebrate in JSS, we took to the Astro pitch to dance a céilí, in the first all-school activity in two years. Claire Dowling, from the Dowling School of Irish Dancing, led the céilí, starting us all off with the basics and finishing off with The Walls of Limerick.  
Dé Máirt, chabhraigh an Idirbhliain le Quiz Kahoot – the TYs took part in a Kahoot Quiz with 1st and 2nd Years. Ali & Sophie in 2nd Year topped the podium, with Mikey & Rintaro in 2nd, and Adam in 2nd Year in 3rd place.  
Dé Céadaoin, Charlotte, Mikey and Grace from 4th year put together a treasure hunt for 1st year.  
The lucky winners (holding their eggs) figured out the Irish clues, which led them all around the school.  
The "Lá Glas" helped raise funds for Ukraine.