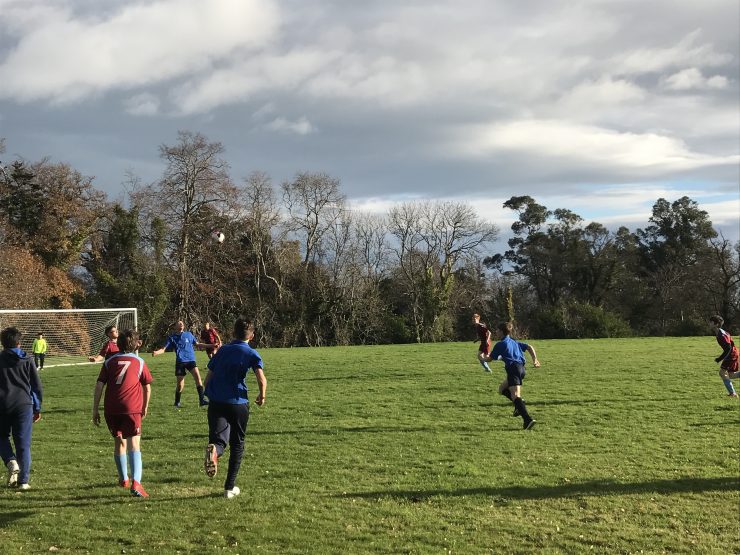 The beginning of 2020 has proved to be a very busy time for sport in John Scottus with matches happening each week since the beginning of the term. 
The Junior Boys Soccer league continued with two games against North Wicklow Educate Together and Holy Child Community School Sallynoggin. 
The Junior Girls also played their first ever home soccer game when they played the Holy Child Sallynoggin Junior Girls team in a 7 aside game on our all weather astro pitch. 
Also in January the Senior Girls and Senior Boys Frisbee teams took part in an IFDA mixed event at the National Indoor Sports Complex. Over a hundred students from schools all over Leinster participated in the event where students were assigned new teams and got the opportunity to play alongside all different levels of players. 
Finally the John Scottus Basketball team will play their first match of the year next week when they will travel to Nord Anglia International School.