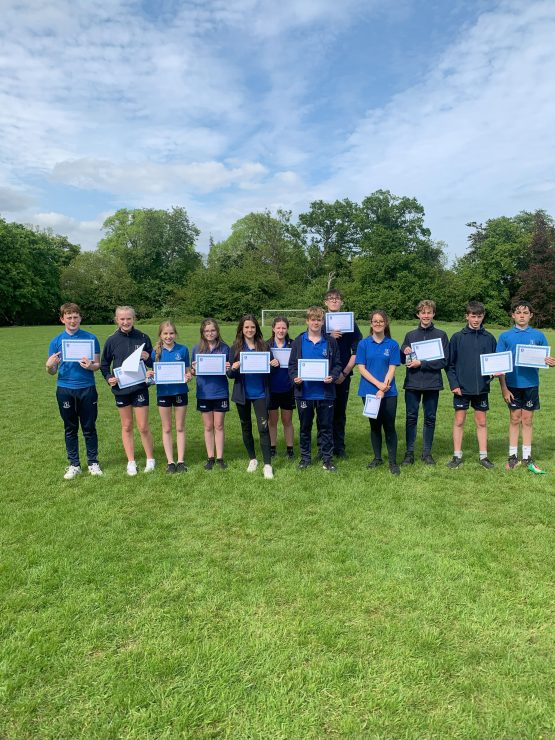 With the 2022/2023 school year ending, so has our extra-curricular club activities. Our Soccer, Frisbee, and Hockey clubs have finished training after long and fulfilling seasons. It has been great to see an increase in the numbers participating in our clubs throughout the year.
It has been a joy to watch so many of our students get outside and participate in various sports throughout the year. Our junior girls and junior soccer teams competed in the Leinster schools league for the first time this year and enjoyed many days out playing against schools from all around Dublin.
Our school's frisbee teams trained on Tuesdays and Fridays throughout the year and competed in many events. We regularly had 40 students travelling to tournaments and had teams entered in all categories, and the year finished with the All Ireland schools final in Abbotstown, where our Senior Boys team finished 5th.
Our athletics team, led by one of our outstanding 4th-year students Gina Papadimitropoulus trained every Thursday from 3:40pm – 4:40 pm. They competed in various activities throughout the year including cross country races in winter and various track and field events in the Spring and Summer term.
It was another first for our boy's basketball team as they entered the Post Primary School Basketball league for the first time. The boys trained on Thursday lunchtime with Ms Scott. The boys managed to advance from their group and get a big win in the playoff, qualifying them for a quarter-final. Unfortunately, it was not to be on the day, and they lost out by the narrowest of margins.
Our junior girl's hockey club trained every Wednesday after school from 1:15 pm to 2:15 pm. With the addition of several 1st years, a very young JSS team took to the field for many of our Leinster School League matches. The team had great fun and gained much experience from the many outings. They are already looking forward to getting back to it next year.
Throughout April and May, we made the most of the good weather and got out onto the grass pitch for our PE lessons. Our two main sports this term were Gaelic Football and Rounders. It was great to see students from all years out enjoying themselves in the sun.