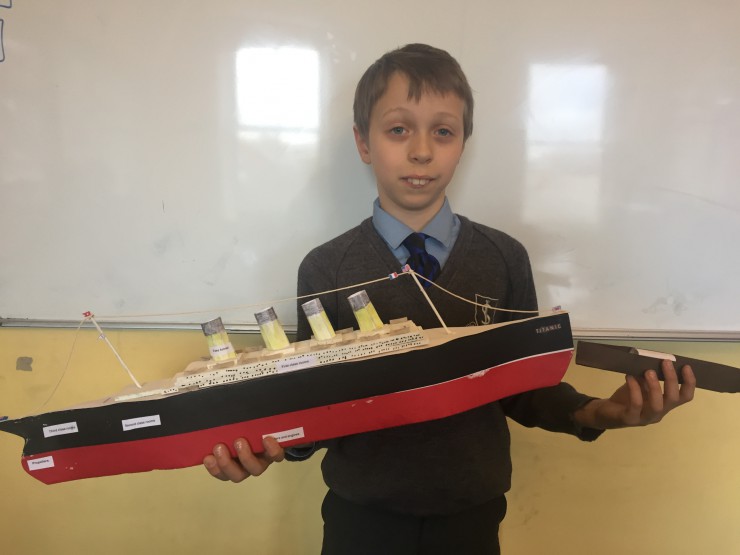 2nd Class spent three weeks studying The Titanic. The end result was lots of different projects. Here are just a few to give you a taste of what was done.
After presenting, all the children in the class wrote three starts about each project and then everyone got to keep the positive feedback about their project presentation from all the members of the class.
We even went into another class to see their projects and they came in to look at ours.