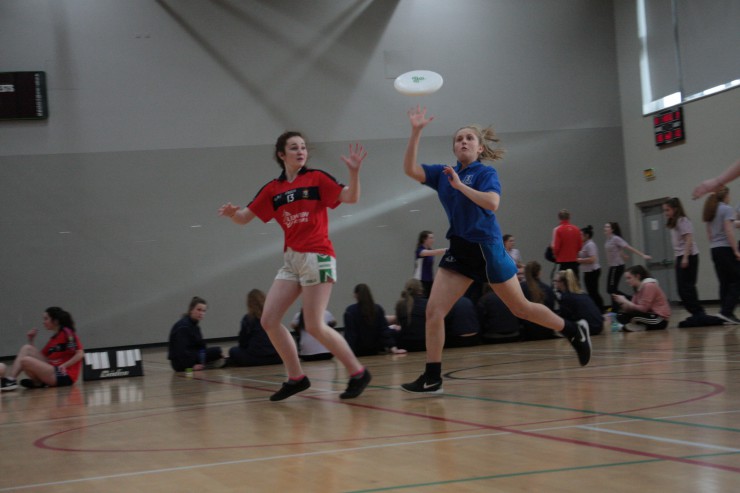 On Monday the 3rd of April the JSS Junior boys and Senior girls teams traveled to Cabra to play Our Lady of Mercy College Beaumont and St. Dominics College Cabra. The Junior boys team who played against St. Dominic's Senior and Junior girls teams and Beaumont's Senior and Junior girls teams won all their games convincingly.
Our Senior girls team drew their opening game against Mercy College Beaumont's Senior team. However they then went on to record good wins against the three other girls teams playing on the day.
The
Wednesday
we return from our Easter Holidays the Junior Boys and Senior girls will be taking part in the Dublin Ultimate Frisbee League finals in the National Sports Campus. Here our boys and girls teams will be placed in their divisions based on gender and age and will play a number of games to determine their final standings for the 2016/2017 season.
Our last term in school will also see the Ultimate Frisbee All Irelands take place where schools from all over the country will come together for a very exciting days competition and the chance to be crowned All Ireland champions.