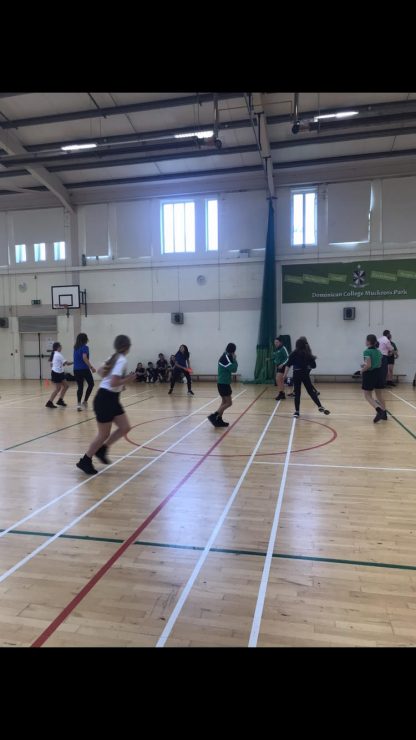 On Wednesday November 6th the John Scottus Junior and Senior Girls team travelled to Muckross for their first game of the season. 
Our Junior girls started their day with a really competitive game against Muckross Junior A. The girls lost out narrowly but benefited greatly from the experience of playing against such a well organised team. Our Junior girls followed this up with a comprehensive win against Muckross Junior B. It was clear to see that valuable lessons had been learnt from the previous game. The final match up for the John Scottus Junior girls was against Muckross Seniors. Muckross Seniors proved to be too much for our girls but again the experience of playing such a strong team will stand to them in future games. 

The John Scottus Senior Girls enjoyed an extremely successful day out in Muckross. The day started with what was undoubtedly the most difficult encounter of the day against Muckross Seniors. After going one point down in what proved to be a very tight and low scoring affair the JSS girls rallied and came out as 3-2 winners. The remaining fixtures against the two Muckross Junior teams proved to be more straightforward match ups for our girls. With experience on their side the our Seniors were comfortable winners in both their remaining games. 
Both teams are now looking forward to more games later in the year.