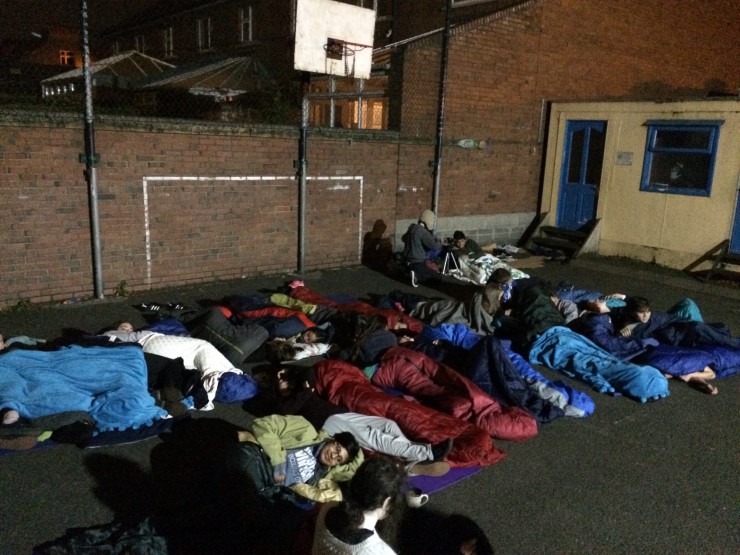 On Friday the 21st of October, the third years successfully undertook their C.S.P.E action project. Our year decided to base our action project on the concept of stewardship and to focus on the issue of homelessness, as it currently is a major issue in Ireland. The activity we chose to undergo was a sleep out in the school yard to enhance our knowledge of what is it like to be homeless. Whilst planning this, we fundraised over €160. This will be donated to a soup kitchen that provides food to the homeless in Dublin's city centre.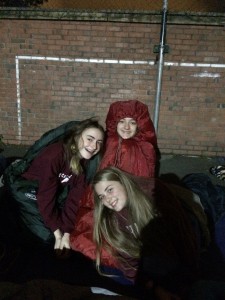 To the sleep out, we were allowed to bring warm clothing, a sleeping bag, cardboard/ yoga mat and food to get us through the night as that is what most homeless people have to get themselves through the night. The action project started at 
6.30pm
on Friday
evening and finished at 
9.00am
on Saturday
 morning. To distract ourselves from the nights coldness, we talked, sang and played some games. Although it did divert my attention away from the brisk weather, I was still freezing.
When it got to about 
11pm
 we were told to settle down, go to bed and try get some sleep. As I lay on the hard ground, I realised how hard it must be for Irish homeless people to sleep out on the streets of Dublin every night. A lot of questions started arising in my head while I was lying on the ground with my teeth chattering, my main questions were, how do they entertain themselves through the long nights? How do they sleep or even survive in the freezing conditions of winter?  I was determined to stay out all night to really get an idea of some of the challenges that the homeless have to deal with, without having an option.
Due to a lot of factors no one got much sleep that night. However, we all had a cozy and warm bed to go into the following morning/ evening to catch up on the lack of sleep we had gotten, but the homeless don't! They have to endure the cold and hard nights, every night, without having a safe and secure bed to go into.
Overall, I thoroughly enjoyed taking part in the action project and I feel it has deepened my knowledge of homelessness.
By Kaiya Reddy 3Y