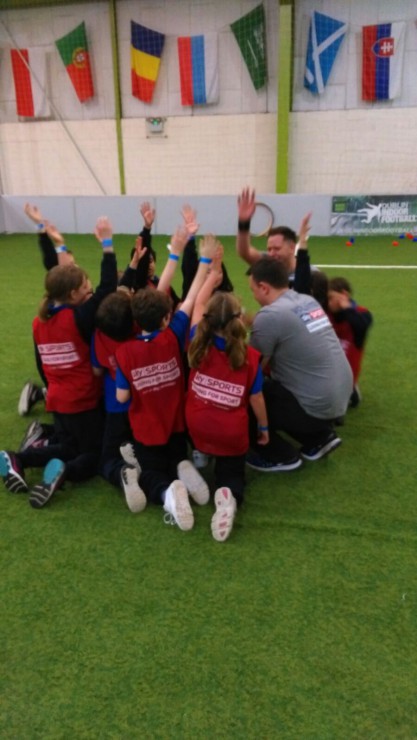 Last Friday 4th class attended the Sky Sports Living for Sport event out in the Dublin Indoor football stadium in Santry. It was our second year being invited to the event. The children spent the day participating in games, drills and exercises which focused on various areas of development. They were accompanied by professional athletes such as Kerry GAA  players, boxers and kick-boxers, Irish international Basketball players, figure skaters and many more.
There was also a focus on healthy eating/living which linked in with our healthy living program in school. Over all, the children had a fantastic day and came away with some new skills, some new knowledge and hopefully a desire to become more active in the future.
The sessions throughout the day focused on key life skills including:
♣ Mental Toughness – Never giving up / Face a challenge / Think you can
♣ Hunger to Achieve – Trying your very best / Being determined / Want to do it
♣ People Skills – Working in a team / Working together / Talking to each other
♣ Sports / Life Knowledge – Right and wrong / Good & bad / Knowing the rules
♣ Planning for Success – Thinking how to do something / working things out.
Breaking Barriers – Trying new things / Trying harder / Doing something different / Doing something first