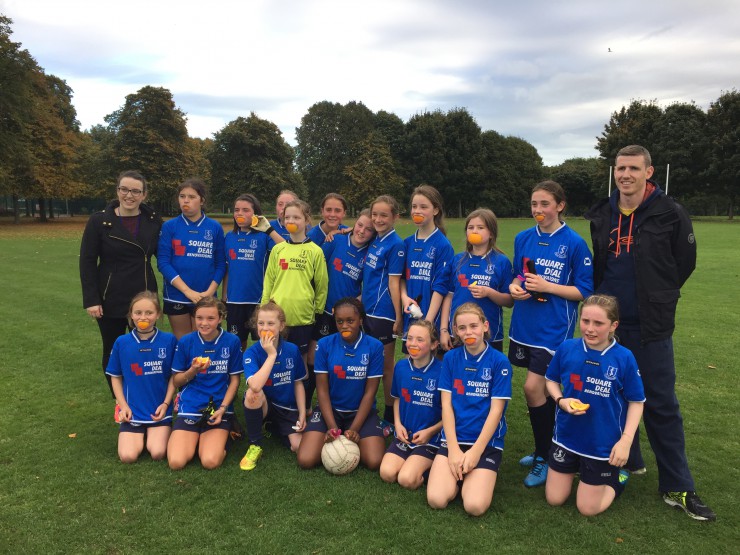 John Scottus girls played an epic semi final against Gael Scoil Cnoc Liamhna on Wednesday in Bushy park. It has been an amazing journey for all the girls and a huge learning curve for all of them.
Unfortunately the girls just fell short of qualifying for their first ever final in Croke Park in an absolutely pulsating match, losing on a scoreline of 4-4 to 3-3.
The girls absolutely dominated the game in terms of chances at the start of the first half and end of the second half and should have been out of sight. It wasn't to be however as we missed many glorious chances.
This has arguably been the best group of footballers the school has ever had. Their resilience knows no end. They demonstrated great strength in unity as a team with a never say die attitude. And each girl has discovered a talent, both personal and sporting about themselves that they never knew they had before representing the school in Gaelic football.
It has been a privilege for Mr Sheils and Miss O'Reilly to have coached the girls this year. We hope they inspire more boys and girls to get involved in Gaelic in the future.
Training continues on Monday for the next couple of weeks with some games in the spring time.