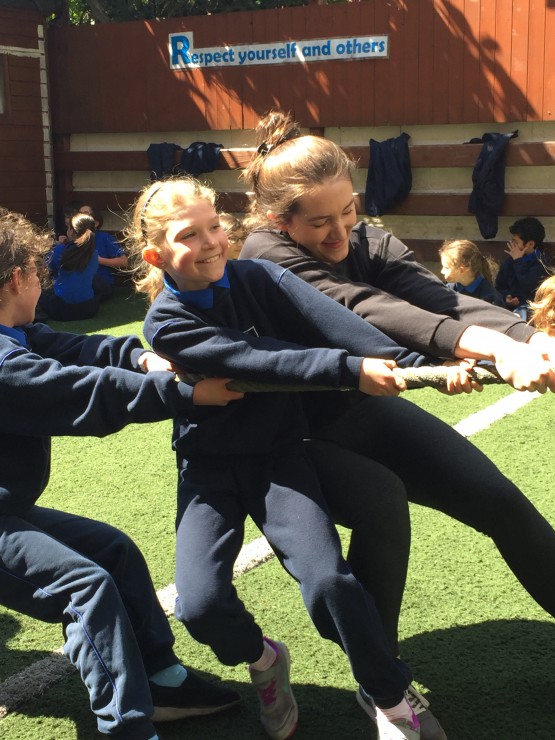 The action never stopped all week! Every day there were two active sessions for each class in addition to all their PE classes.
Tuesday
Tug of War
 Afternoon Skipping
Wednesday
Walk a mile with a smile
Sports Day JI – 1st Class
Thursday
Yoga
Friday
On Friday we took part in Balloon Volley Ball, a whole school dance and Basketball.