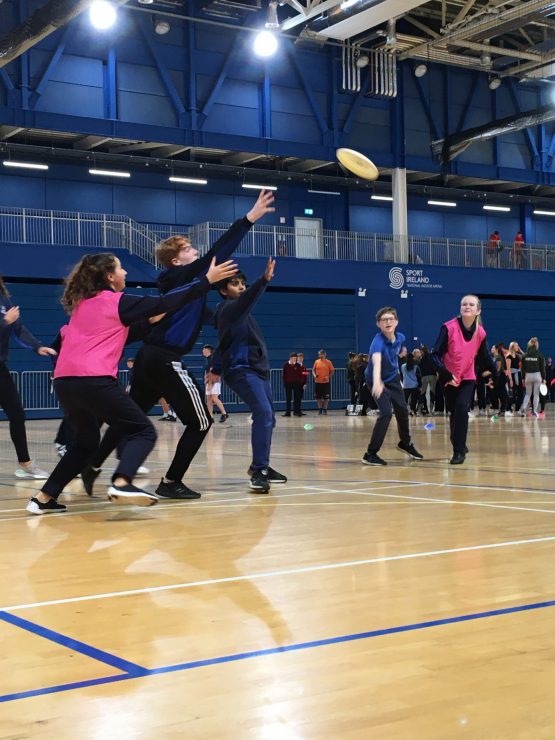 On November 21st four John Scottus Ultimate Frisbee teams travelled to The National Indoor Arena in Abbotstown to compete in the most recent IFDA organised event. Over twenty one team participated in the event which featured schools from all over Dublin. The John Scottus Senior Girls team had another very successful day out. After narrowly losing the opening game to Santa Sabina they went unbeaten for the rest of the day winning their remaining four games.

Our three remaining teams were composed of two Mixed Junior teams featuring students from 2nd and 3rd Year and our ever enthusiastic 1st year team. All three teams enjoyed a very competitive day of matches pitting themselves against teams of all ages and abilities from 1st Year teams all the way up to experienced Senior Boys teams. In the end all three of our Junior teams finished the day with two wins and three losses.

A great day was had by all and this event and all teams are looking forward to similar fixtures to be held after the Christmas break.