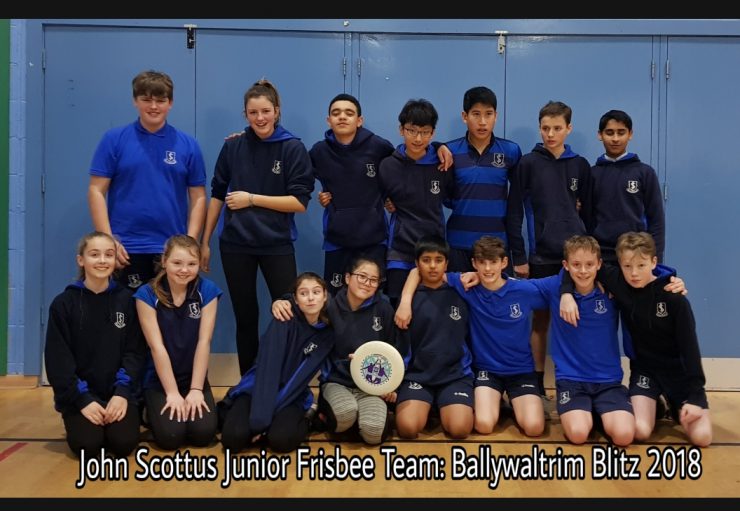 On Wednesday the 12th of December the JSS Junior Frisbee teams travelled to Ballywaltrim Community Centre for an eagerly anticipated Ultimate Frisbee blitz. The JSS boys and girls took on teams from North Wicklow Educate Together and Hartstown Community Schools.
The JSS students got off to a great start and were unlucky not to win their first game, North Wicklow scoring with time just up to finish the game 3-3.
The next two games pitted the JSS students against stiffer and older opposition but JSS showed great commitment, spirit and never gave up. They narrowly lost the next 2 games 4-2 and 5-3. The game of the day followed with JSS and North Wicklow Blue going toe to toe. The game was almost up when a spine-tingling chant of JSS echoed around the hall. This seemed to give the JSS students the push they needed, they managed to string together some highly effective passes and score the all-important point.
This was a great first outing for many of the JSS students, they can call be very proud!