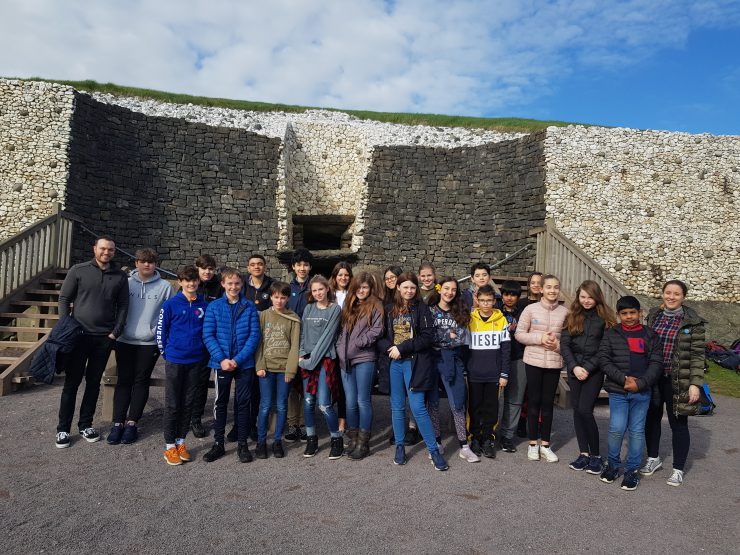 The first years started the first day of spring off with a visit to  Newgrange in Co Meath. Mr Bourke and Ms Sweeney accompanied the 1st years on the trip to learn more about the history and art of the impressive stone age monument.
The 1st years left the school at 8:30 and arrived at Bru na Boinne Exhibition Centre at 9:30. There we were brought into the exhibition on Newgrange and watched an informative video about the rich history, art and geography of the area.
At Newgrange the students were given a guided tour. The tour guide told them about the Neolithic people who build it and the passage tomb. The students were taken in separate groups into the tomb. Once they had made it to the centre of the tomb they began to notice the shape of the tomb from the inside. The shape of Newgrange from the passage to the tomb is a cross. The roof of the tomb is corbelled. We learnt that Newgrange is over 5000 years old making it one of the  surviving man made buildings in the world. 
On the 21st of December every year the sun shines in through the passage and lights up the chamber. If anyone wants to be there on the day, there is a lottery that they can enter. However, there is an electric light that looks like the sun shining in through the passage into the chamber.  The students could therefore see how this works.
Over all the first years enjoyed their time at Newgrange and the teachers did too.