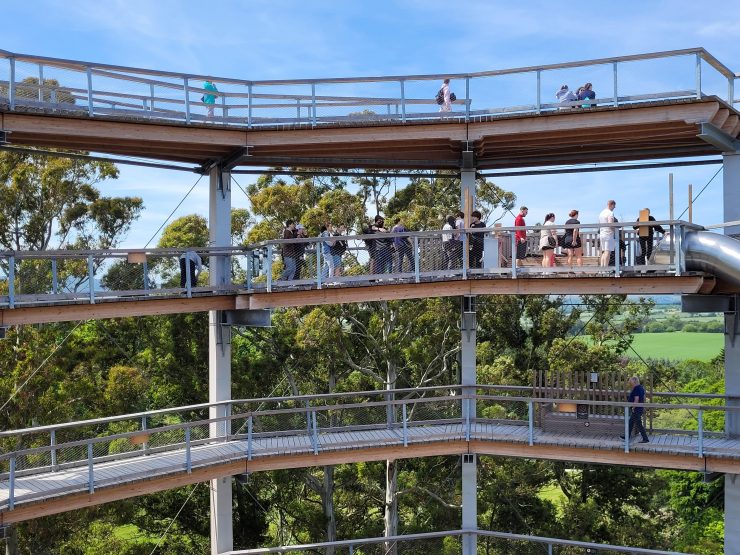 This trip was a welcome change from exam study for the third-year students. However, it also provided some clever, experiential revision of History, Geography and Irish through an immersive visit to The Wicklow Gaol, and of Maths and Science in a visit to the spectacularly structured tree top walk in Avondale, giving 360-degree views of the surrounding countryside.
Students caught a close sense of freefall through the hair-raising slide that wound its way down from about 34 metres to near ground level. Some students, who we will not mention by name, managed to emit such resounding screams that there was no doubt among the facilitators of the good physical health of the John Scottus students. One facilitator, who retrieved the mats of those who came out of the tube, commented on how well-behaved and good-mannered our students were, how they took time to thank him and left the slide swiftly to allow the next student dispatch.
This group's close-knit and respectful bonding was in evident as they engaged with each other throughout the day, from sharing lunches to sharing fun conversations. There was also the gentle coaxing of some shy members when it came to such scary events as going down to the dark dungeon to see the miserable head of the perpetual prisoner,  who peered back at you through the bars on the dropping of a flap.