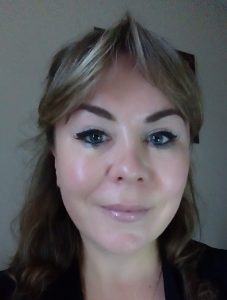 John Scottus Class of 1998. Head Teacher, John Scottus Primary School Old. Conna and Manager, John Scottus Pre-School Old Conna
Elizabeth studied as a Montessori teacher and later as a Primary school teacher in St Patrick's College. She worked in John Scottus Primary school, and then in Erasmus, our sister school in Australia for over seven years. She has recently returned to be the Head Teacher of John Scottus Primary School in Old Conna and the Manager of John Scottus Pre-school in Old Conna.
What did you do after you left school?
I began with an interest in Montessori and wanted to learn how you could facilitate young children to be independent learners. So I did a degree in St. Nicholas' Montessori College in Dun Laoghaire. At the end of it, I was a bit disillusioned with what I had learned from that four-year journey. I felt like I could do more.
After working as Assistant Teacher in John Scottus, I still felt I might want to be a classroom teacher, but I wasn't 100% sure. So when I was twenty one, I went off on my own to the Erasmus School in Australia, for a year. I had the good fortune to stay with Gwen Morrish, the Junior Infants' teacher. I worked in her classroom as well as living with her. She was a woman in her 60's who I learnt so much from.
When I came back from Australia, Gwen had inspired me, so I knew what I had to do: go back and study Irish, work at night-time and do the Post Graduate Diploma in Primary School teaching in St. Patrick's. It was epic, but worth it. When I finished that I became a Primary school teacher in John Scottus. I absolutely loved it. I soon returned to Australia, to Erasmus, and took over from Gwen when she retired. I worked in her classroom for seven years and kept in touch with her.
What are you doing now?
The whole journey of my teaching career has been working towards this present day. I feel so lucky and privileged because there seems to be an alignment of all the skills I have acquired over the years. They are all needed for my work in John Scottus Pre-School and Primary School in Old Conna. With the pre-school, a lot of the Montessori methodologies can be utilised, and I am so grateful that I have those skills too. There is an energy and an excitement but also a steadiness and an openness to allow it all to unfold as it is meant to.
Did you always want to be a teacher?
In 1992, I had a fortunate meeting with Nelson Mandela who was in the Berkeley Court Hotel at the same time as my family. My sister and I used to compete to see how many autographs we could get. When Mandela came out on the podium, I jumped up onto the stage and tugged at his jacket. He stopped his address, turned to me and crouched down to my level. I was around 11 and didn't really know who he was, but he took my breath away with his presence. He asked: "What is it you want to do?" I hadn't known it up to that moment, but I said, "I want to be a teacher". He replied: "This is good for you". I will never forget it. And then I realised there were cameras flashing and I dived off the stage. I thought I was going to be in terrible trouble because I ended up on the 6 o'clock news.
What do you remember of your teachers in school?
I loved my teachers. I loved them because they loved me, but also because they loved their subjects. There was a real, genuine connection there. I was very lucky. I had Dr. Telford for Biology, Mr Kortenhorst for Sanskrit and Mrs Telford for English. If you have teachers who are experts in their field, they cannot but ignite a love of their subject in you. I was lucky to be in the presence of that kind of teacher.
What were you interested in during your school years?
I was extremely sporty, maybe not skilled sporty, but determined sporty. Basically everyone in the school was on the hockey team. We had no resources and we were a tiny school, but we rose to the opportunity to be the underdog and take on the likes of Muckross. Even when we didn't win, the feeling of confidence and the fire within us girls to give it a red hot go, was an amazing thing.
I think this has something to do with the fact that we were told we were 'pure, perfect and complete' and 'limitless'. That has an effect. You start believing it. So, we would attack things with the feeling that we could do this. That inner confidence and resilience is definitely a result of something special that went on in John Scottus School.
What influences of John Scottus do you carry with you today?
The richness in the arts and drama stands out to me. I still remember Shakespeare's sonnets off by heart and passages from the Upanishads. I also loved drama. If I wasn't going to be a teacher, I would have become an actress. I was five when I acted in 'A Midsummer's Night Dream' but we were respected enough as children to be challenged. We rose to the occasion, because it was so advanced and challenging and beautiful. We even sang the Messiah in Junior School. I think that to only expose children to things that are 'child friendly' or fun or cute, is a major problem. I feel very grateful to have been given the riches of music, arts, drama and poetry.
Can you recall one idea you were given at John Scottus that you have taken to heart?
Be in the present moment with the child. If you are connected with the child, they feel that, and they will follow you to the ends of the earth. If you are not connected in the present, they're not going to listen to you. Children are spiritual beings. When they play and run around, they are in the present moment. We're not. The only sound that children are interested in is one of connection. This is so powerful. If you connect with them, they will want to learn. And then as a teacher you are just along for the ride – it's just lovely and easy.