John Scottus Old Conna is an energetic, thriving, purposeful school, for boys and girls from 3-12 yrs. As you would expect of any John Scottus school, our principal aim is for our pupils to flourish academically, emotionally, physically, and spiritually so they can develop their gifts and contribute creatively, beautifully and successfully to the world around them.
Our school is structured in two stages (Pre-School and Primary School) within a framework of 'Enjoyment, Learning and Success', which informs a child's journey through the school.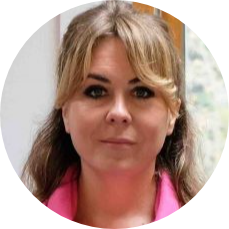 I was lucky enough to attend John Scottus for both my Primary and Secondary education. I loved school, my teachers and my friends and the strong sense of  community within the school. At the essence of the schools ethos is the belief that every child is pure, perfect and complete. My teachers believed this of me …( most of the time) ……. But the belief they had in me did have an effect. I began to believe it, and any worries, I felt as a child I could experience them knowing that the worries were passing and that in essence I had a strength within me that would never change. So it is a privilege for me now to be given the opportunity to impart the same wisdom and to facilitate the same life learning to the next generation.