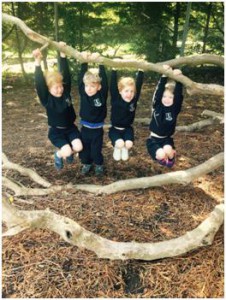 Our curriculum is informed by, but not restricted to, the National Curriculum for Primary Schools including Aistear principles.
Our curriculum includes:
Philosophy,
Practices for stillness
Nature study and the environment,
Language, music and the creative arts,
Physical well-being and healthy eating
The academic focus in the early years is on literacy and numeracy competencies.
Each day and week includes philosophy and mindfulness for children, weekly nature studies in the beautiful environment of Old Conna and study the ancient language of Sanskrit through songs for children.