"I never teach my pupils, I only attempt to provide the conditions in which they can learn."
Albert Einstein
We are passionate about providing rich, nourishing and wholesome conditions for learning both inside and outdoors so that our children can become curious, creative and courageous learners.
Pre-School & Early years (3 – 6 years)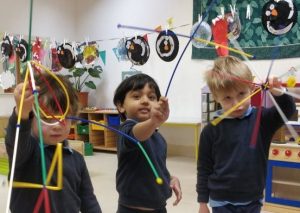 Our guiding sound with our early years' education is love and play. The young child requires a loving environment free from any pressure at all. It is in this context that we provide a structured and safe learning space where children will play and learn, explore and create, take part and persevere, solve problems and make friends.
Primary Curriculum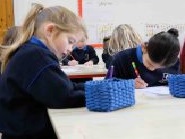 Through enthusiastic, inspiring teaching and excellent resources we strive to develop in each pupil an enquiring mind, an ability to give full attention and a love of learning. Connections and relationships are central to the John Scottus education.  Through excellent teachers and appropriate class sizes we ensure that each child has a personal connection with their teacher.
Our extended curriculum includes