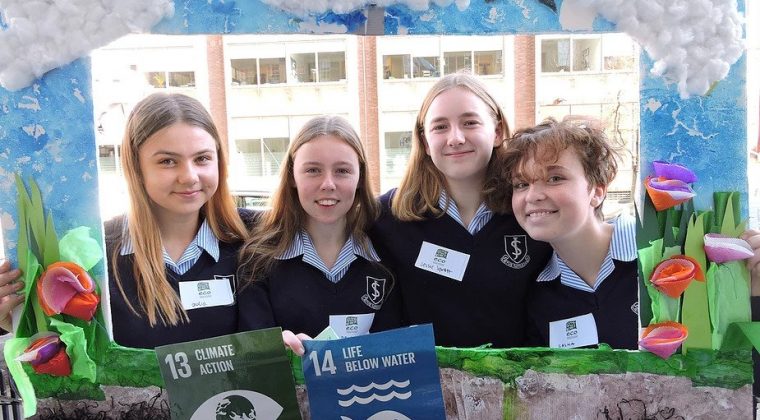 The curriculum in John Scottus based on designing learning experiences that encourage the child to develop the habits of stillness, attention and enquiry. To do this it gives students systematic exposure to a wide range of subjects. .
The School follows the core curriculum of the Department of Education and Science for the three years of the Junior Cycle, the Transition Year and the two years of the Senior Cycle. However there are significant differences in delivery of this curriculum and the School also embraces aspects of a wider curriculum which are central to the John Scottus system of education. In addition to the conventional curriculum the school also teaches Philosophy, Classical Studies, Well-being, Art, Music and Drama
Philosophy
Philosophy is studied to develop critical thinking skills and to appreciate how philosophical principles can bring clarity to the way we live our lives. In John Scottus, philosophy is about enquiring about concepts such as truth, courage, justice and love. It is about asking questions such as 'Who am I?', 'What is this world around me?', and 'How am I to lead a full and satisfying life?'. The subject material for philosophy is supported by great spiritual literature from both East and West and about learning about those, for example Socrates, who have led the way in this field.
Languages and Speech
Mastery of language and speech is considered fundamental to good education. To this end there is an emphasis on offering the best and finest works that appear in Shakespeare, ancient and classical literature. The study of languages is supported through many school activities such as literacy theme weeks, speech competitions, essay writing competitions, debating and school trips.
Maths and Science
All students study Maths and Sciences extensively in the belief that they can discover for themselves the relevance of science, technology and maths in our everyday lives. It is strongly promoted through participation in science competitions such as the Young Scientist and SciFest competitions, attendance at science events, school outings and Science theme weeks.
Art, Music and Drama
Art, Music and Drama are considered important aspects in a John Scottus education. All students can study art, sing in the choir and study drama. Every year the school has a major drama production such as the Merchant of Venice play. A recent project to note was the Art Mosaic project where an imaginative school wall Mosaic was created to reflect the ethos of the school.
Physical Education and Sport
Sport and physical education is considered an important aspect of the John Scottus education as all sports activities offer great opportunity to develop attention in the present moment. The physical education program includes modules in hockey, soccer, Ultimate Frisbee, rugby, basketball, Gaelic football, dance, fitness challenges, swimming, rounders, tennis, yoga and athletics. In addition students participate in extra-curricular team based sports in soccer, hockey, athletics, Ultimate Frisbee and basketball.
ICT
The School's approach to ICT is to use it to enhance the learning experience in all subjects, as appropriate. To facilitate this aim, the school uses wireless, mobile computer technology rather than a static computer lab. There are data projectors in all rooms and lessons are frequently conducted using digital resources and Internet content. Teachers continually update their IT skills, and the school is committed to the development of on-line teaching and learning resources using the Microsoft Teams environment. This form of learning also increases the students' competence with ICT and effective Internet Research, which will be essential for third level education and in their working life.