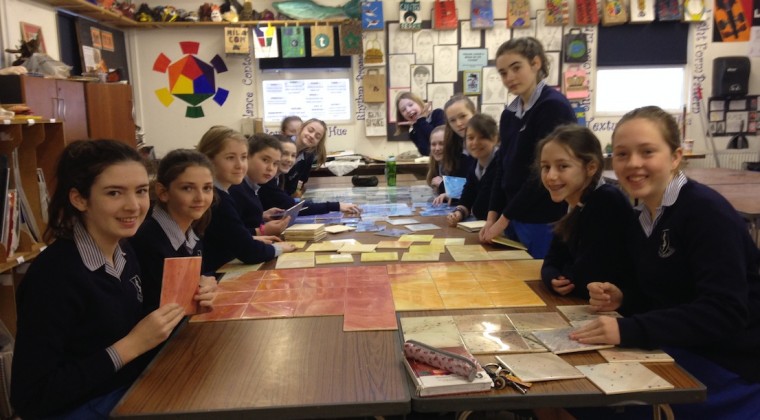 Character education based on around developing the habits of stillness, attention and enquiry is fundamental to a John Scottus Education.
To support this teaching and learning strategies place the learner at the heart of the learning process, and in each class learners are invited to do, to think, to feel and to be self aware. To this end strategies such as enquiry based learning, team based learning and peer learning are extensively used.
To primary purpose of such strategies is to develop generic skills and habits that can help student fulfil their true potential.
Such skills include: group/team work, leadership, communication, problem solving, management and creativity
A broad curriculum is given to learners at the Junior Cycle. Learners study
Irish
English
French
Maths
Science
Geography
History
Art
Classics
Well-being 
Music and Drama
Philosophy
SPHE (Social Personal and Health Education)
Development Education
The emphasis on group work and enquiry-based learning is a move away from the more traditional school teaching model that is based on the teacher as the expert delivering content to the student. Instead, project work and enquiry-based learning are student led learning strategies where students become active participants in their own learning and development instead of passive receptors of information.
For example, in enquiry based learning, instead of content being delivered, students are given real world problems. Students now become active problem solvers and teachers become coaches instead of experts. The student now experiences the essence of the subject through a variety of authentic problems. In addition, in working through the problem, the student learns to critically analyse and solve complex, real-world problems, to develop a sense of inquiry, to work cooperatively in teams and small groups and to develop effective communication skills.
An example of group and enquiry based learning was the School Menu project were students in groups were asked to redesign the school lunch menu. This project supported:
Enquiry and problem based learning: where the students take the initiative and learn how to solve problems independently
Group Based learning: where students where to respect differences and work as team
Collaborative and Co-operative learning: where students learn from and support each other